Home

Auto Glass - copy - copy
Specializing in Commercial Service Repairs, New Commercial Storefronts and Windows.
Commercial Entrance Doors
Storefronts
Security Glass
New Construction
Shelving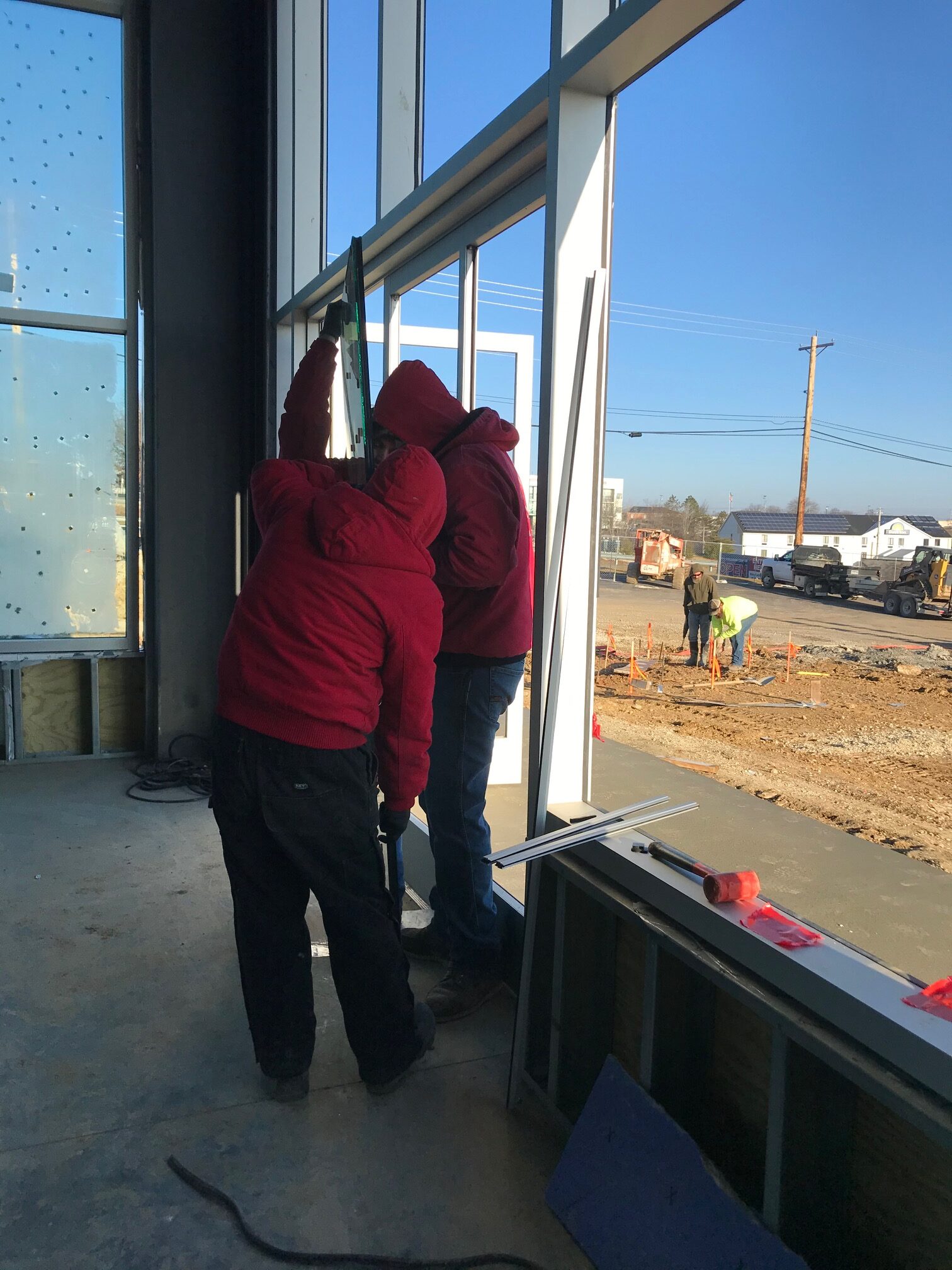 Mark's Mobile Glass is a dedicated commercial glazing contractor and also as a subcontractor partnering with general contractors.  With our experienced team of project estimators, project managers, and glazers, Mark's Mobile Glass successfully provides quality service and skilled glazing craftsmanship in new and remodel construction projects of all sizes throughout Missouri.
Mark's Mobile Glass is proud to offer a variety of services for your commercial glass needs:
Commercial entrance doors
Hinges, Surface Closures, Pull/Push Bars, Hardware, etc.
Store fronts
Curtain Walls
Security Glass
Custom interior glass and mirror
Desktops and tabletops
Door closures
Fire rated and Wire Glass
Insulated Glass replacement
Shelving
Sunrooms and Skylights
Glass Railings
We have completed projects from single door replacements to strip malls to multi-story office buildings. Whether the project is a repair of a faulty entrance door or a complete storefront remodel, you can count on us for your commercial glass needs. We can also provide full-service repair for your commercial door hardware including door closers, deadbolts/locks, push/pull bars, door stops, hinges and more. Give Mark's Mobile Glass a call to discuss your next project or schedule service.
Feel free to review our photos in more detail below: