Home

Insurance

Auto Glass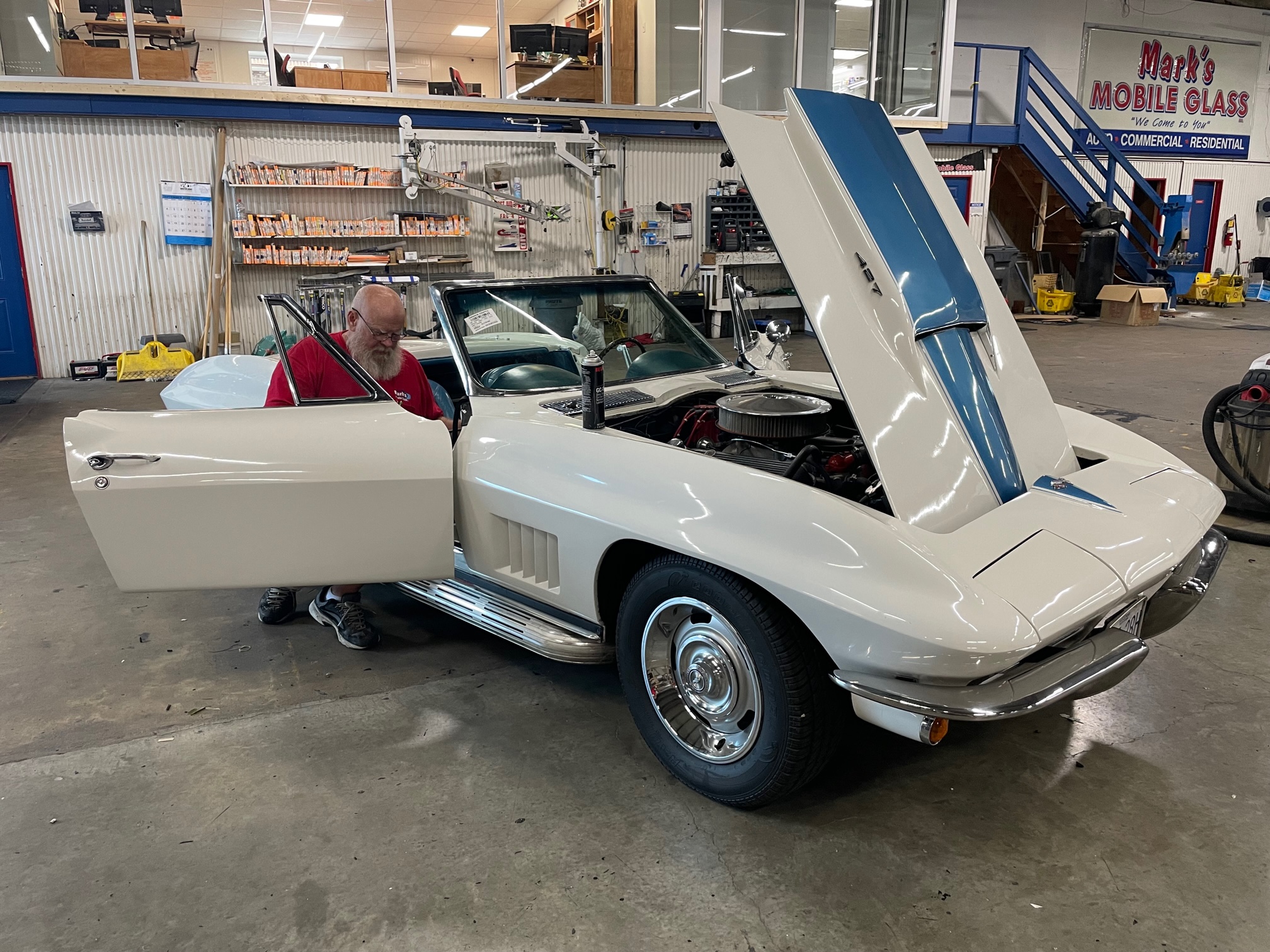 The
leader
in Auto Glass Repair and Replacement,
Mark's Mobile Glass
is a self-contained workshop on wheels that can come straight to you. We can fix your auto glass while you are at work or at home. No hassle! We offer auto glass repair and replacement for all types of:
Foreign and Domestic makes and models
Classic vehicles
RV's/Motorhomes
Buses
Tractor Glass
ATV Glass
Farm Equipment Glass
Heavy Equipment Glass
We offer free mobile service. Our warehouses are stocked full, so when you need it, we've got it.
Mark's Mobile Glass offers the most efficient auto glass replacement service in the industry. Our trained professionals use only the finest quality glass and materials along with state-of-the-art installation techniques that restore the original structural integrity of the vehicle. Why is this important? The windshield is an essential part of your car's overall structural safety.
As cars become lighter and more energy-efficient, vehicles can no longer rely solely on the frame for structural integrity. The strength partially depends on the windshield. The glass is welded to the vehicle frame with urethane, an insulating adhesive, so it is critical that it is applied properly during installation to maintain the structural integrity and also to prevent air or water leaks. So as soon as you discover damage to your windshield, it should be repaired or replaced. If a damaged windshield is left too long, the damage could increase and potentially put you, and your family, at a higher risk should there be an accident. We've been installing auto glass for over 20 years and we take it seriously. It's what we do. It's who we are.
Call or use our online Quick Quote feature to get a quote or to schedule service at any of our locations.
Windshield Chip Repair
Not fixing that chip in your windshield as soon as possible can lead to bigger problems.  Climate change can quickly cause that chip to spread requiring a windshield replacement.  At Mark's Mobile Glass we use state-of-the-art resin and repair technique to restore the windshield's structural integrity.  And in most cases, your insurance company will waive your deductible for a chip repair so there is no out of pocket expense for you.  Don't wait! Call us today!
A chip repair is not meant to be a cosmetic fix. A chip repair is merely a structural repair to strengthen and bond the glass from further cracking.  Depending on the type of break and severity of the impact, some repairs will be almost totally invisible while others may show only a slight improvement in appearance.
Check out our FAQ page for information on federal and state safety requirements.
Windshield Replacement
A cracked windshield is a bigger deal than people think.  It's not only a distraction, it's unsafe as it decreases the structural integrity of your vehicle.  You need good quality glass and it has to be installed correctly.  No shortcuts.  We guarantee our work and stand behind our installation with our nation wide Warranty.
Mark's Mobile Glass is proud to only use the best windshield supply available in North America today. We only deal with the top manufacturers, so you can rest assured that your new windshield will meet or exceed the quality and standards of your previous one.
Check out our FAQ page for information on federal and state safety requirements.
Side and Back Glass
Foreign or Domestic, new or old, Mark's Mobile Glass technicians can expertly replace any glass on your vehicle.  We will replace the windows on any vehicle no matter what caused the damage. Vandalism, tree limbs, rocks, road debris, accident, whatever the reason for the broken glass we will get a new glass installed and have you back on the road in no time. Our trained technicians will even clean up the broken glass that is visible.
Window won't go up or down?  We also install door regulators and motors to ensure your windows go up and down as expected!
Mark's Mobile Glass can also replace side mirrors for any make & model vehicle. Call us today for your free estimate.
Feel free to review our photos in more detail below: